Please know that there is an extensive interview and application process when being considered for a puppy. This purpose is for the best interest of my puppies. Numerous hours have and will continue to be instilled in every Pegasus puppy. Puppies on full registration require a show contract. NO EXCEPTIONS! Puppies are required to be returned to the breeder for life, if the
home can not keep the puppy for any circumstances not in the best interest of the said puppy.
Applying for a puppy is done in steps. First step is moving towards the wait list. Phone interviews will then start , verifying information submitted, then an opportunity for you to interview me as well. I take a limited number of deposits (4) which are non refundable. If the puppy you are applying for is not available, your deposit will move to the next litter of your choice.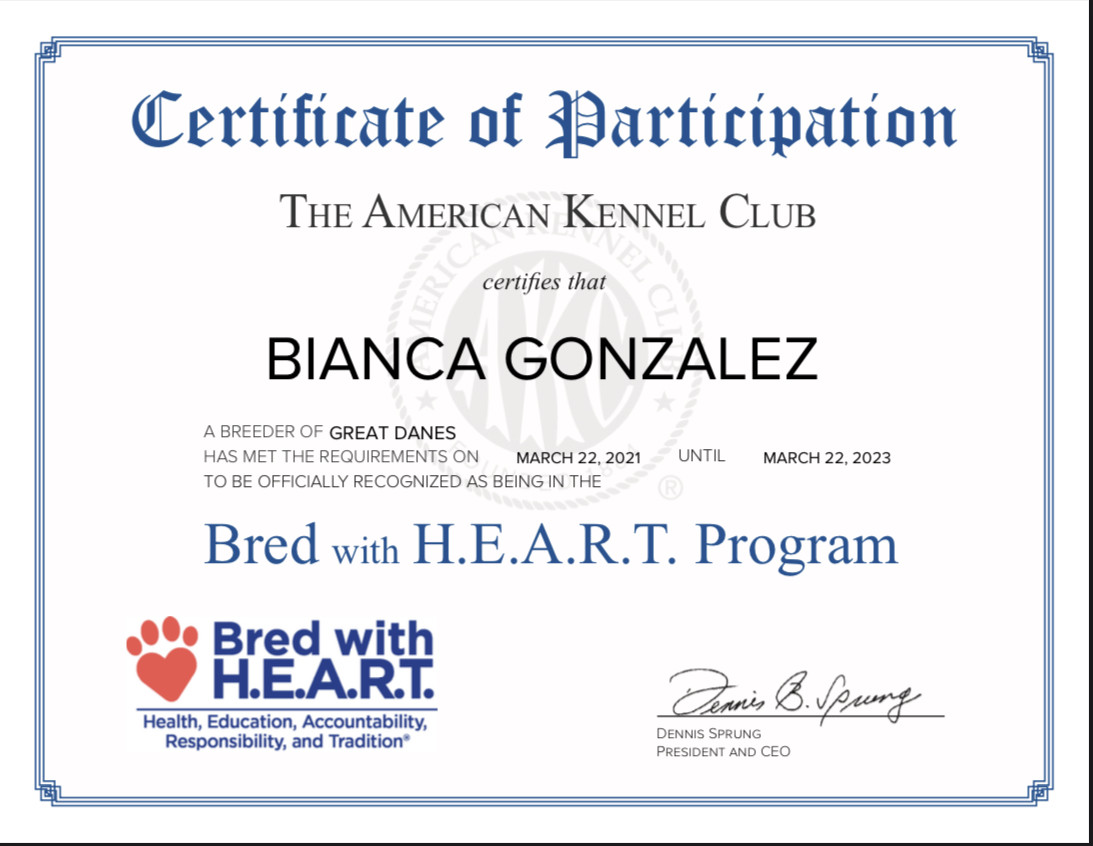 PLANNED REPEAT BREEDING for JAN 2023ish