First Show Weekend in Belton, Texas!
Whisper did amazing her first weekend showing!
Thank you to the following Judges:
Judge Luis Sosa, Reserve Winners Bitch
Judge Sydney Good, Winners Bitch, and
Judge Patricia Sosa, Reserve Winners Bitch.
A huge thank you to Aslynn, who made this first experience a breeze!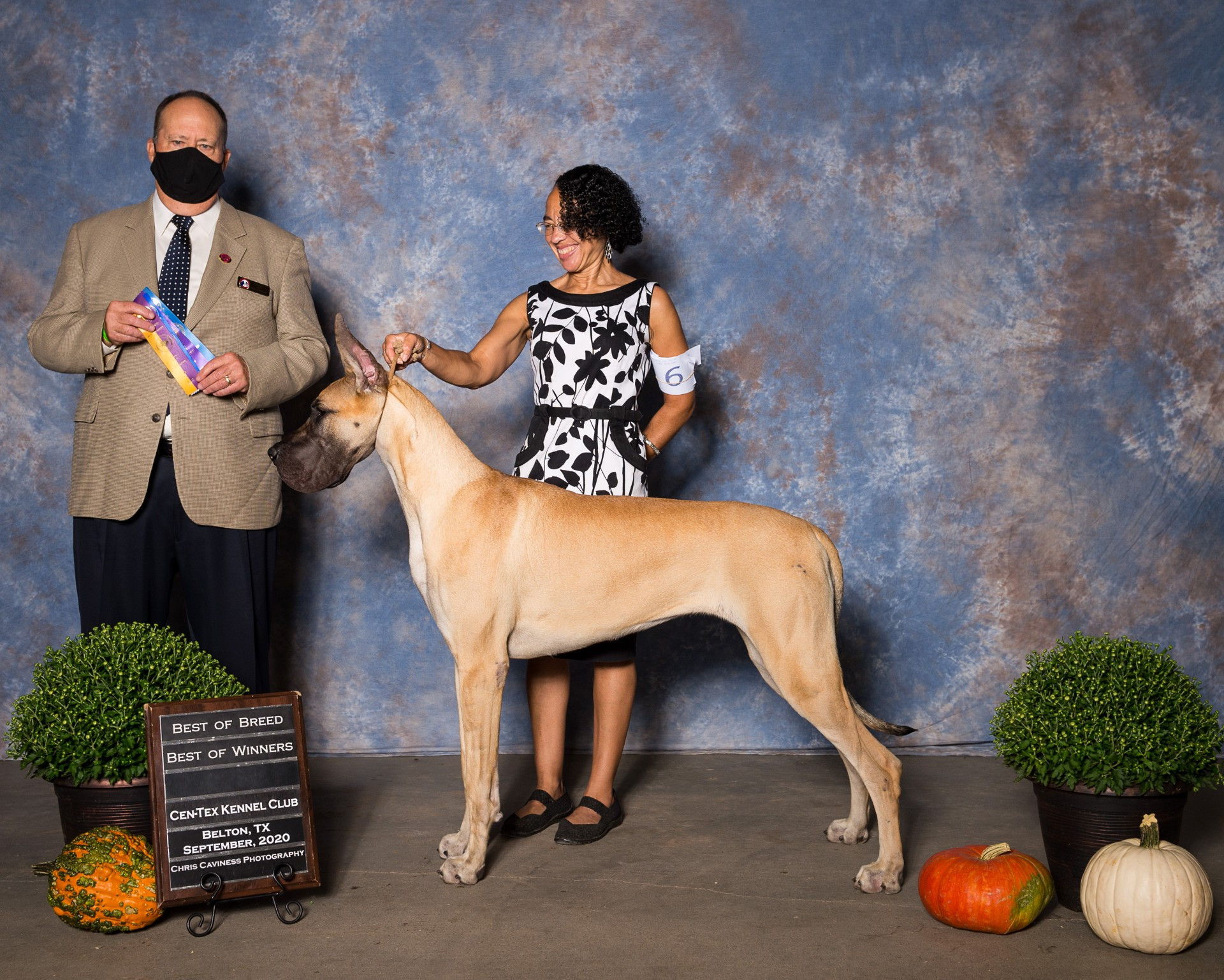 Second Show Weekend in Conroe
Heart of Texas
2 Major Reserves
Great Dane Club of Greater Houston
U

nder Judge Doris Cozart, Whisper was awarded her first Major and BPISS
Weekend Three in Belton, Texas
Cen-Tex Kennel Club
Winners Bitch and Best of Winners under Judge John Shoeneman
Thank you Judge Jay Richardson for our first Best
of Breed over specials at 10 months old!
Greater Humble Area Kennel Club
R

es

erve Winners Bitch under
Judge Denise Dean &
Winners Bitch under Judge Judith Daniels
Stephenville Kennel Club
Reserve Winner's Bitch under Judge Dawn Gabig and Winner's Bitch under Judge Joanne Buehler
Whisper earned her Championship in Conroe, Texas. She was awarded Winners Bitch and Best of Winners under Judge Jay Richardson. She is our 10th Champion at Pegasus Great Danes. Whisper was handled to her Championship by Aslynn Rose. She will continue to compete for her Grand Championship for the next year.
New Champion Whisper's first weekend out as a special in Dallas she places all 3 days! She picked up 2 Select Bitch and Best of Opposite! We are soo tickled with her placements at such a young age.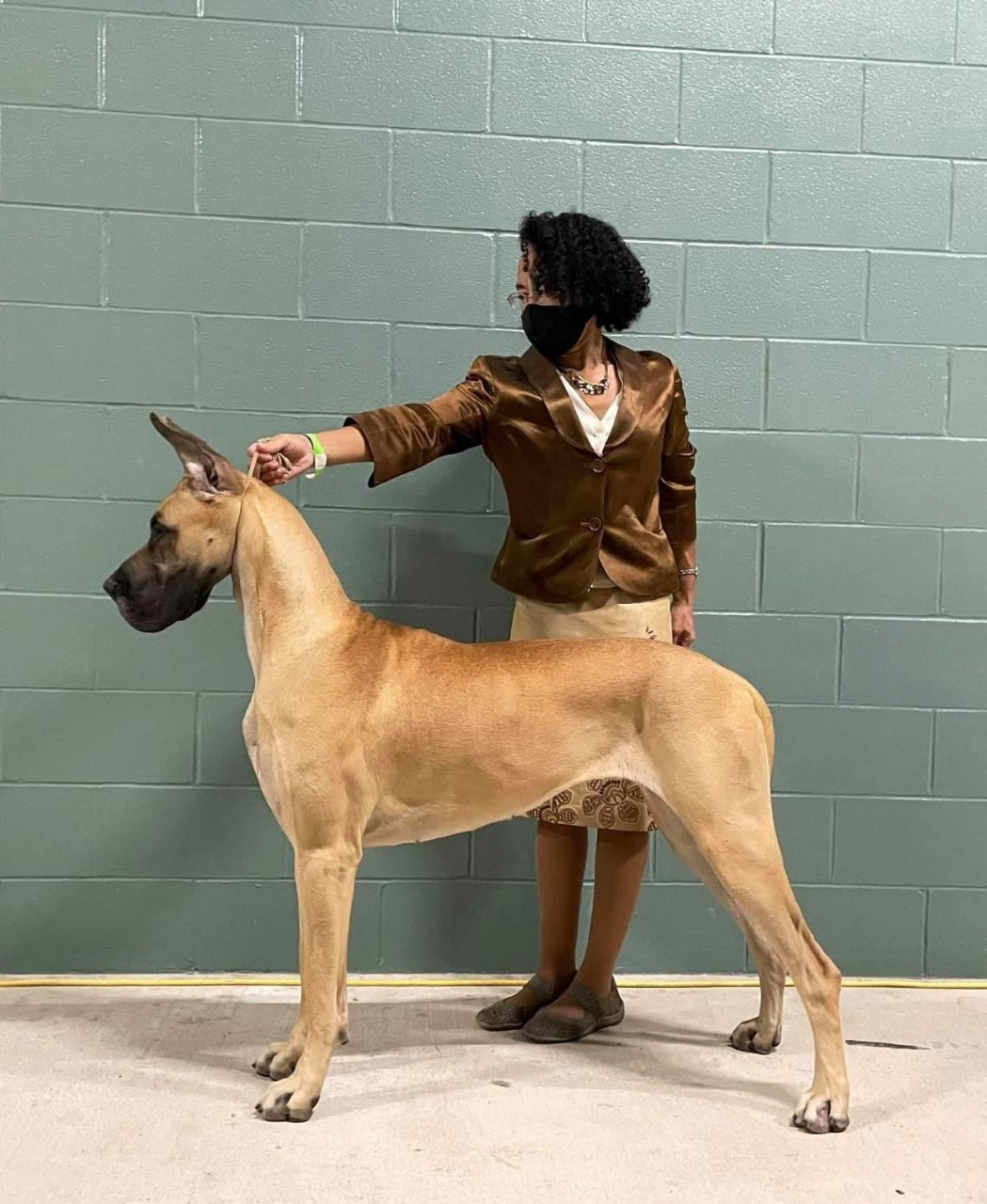 Solace has done phenomenal in her 5 show weekends. She has 12 points with 3 majors, and 3 major reserves. Solly also has her TKN and VHM title. She will be on the circuit soon to finish her championship.
***PUPDATE***
Solace finisher her Championship in San Antonio under Judge John Wade!!! She is now retired and will start her health testing. She finished with limited showing with Breeder/ Co Owner/ Handler Aslynn Rose!